There are a million factors to consider when buying a car, from reliability to handling to power to safety to fuel economy, but it's silly to admit that style isn't a factor. A person's choice in cars says as much about his or her personality and taste as the choice in clothes. An adventurous person isn't going to be slapping down money for a Camry; said person is more likely to be excited about a 4Runner or GT-86 (to keep it in the Toyota family). That said, everybody's idea of "style" is completely different. We have our opinions, you have yours. For this list, we used a criteria of standing out without being brash or saying "EVERYBODY LOOK AT ME!"
Are there more than 10 stylish cars? Sure, but these are the ones that we'd associate with class. Here are our choices for cars that ooze style, sprezz, and even a bit of swag.
10. Volvo C30
The design is getting old now, but it's aging well, and we think it's still the most interesting-looking car Volvo makes. The floating center console is slick, the pseudo-leather in the R-Line looks and feels great, and that all glass hatch is still eye catching and sexy. We really wish
Volvo
weren't canning this car right when Americans are startingto warm up to hatchbacks.
9. BMW Z4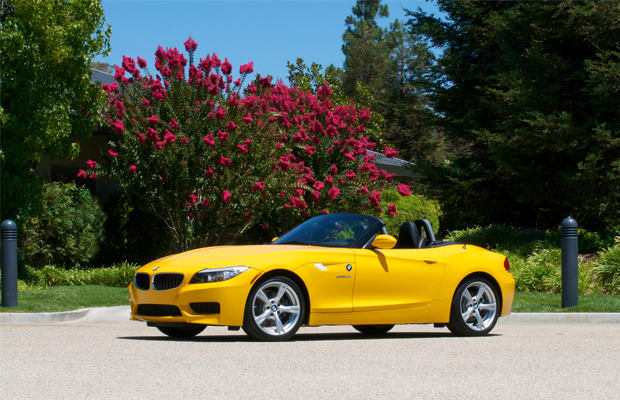 The BMW Z4 might have a chassis that made racers sigh with sadness, but the styling is spot on. That long hood and flowing lines are capped off with a automatic folding hard top that, unlike most convertibles, even looks good with the top up. Yup, the first
BMW
to be designed by a woman is certainly a head-turner.
8. Mini Cooper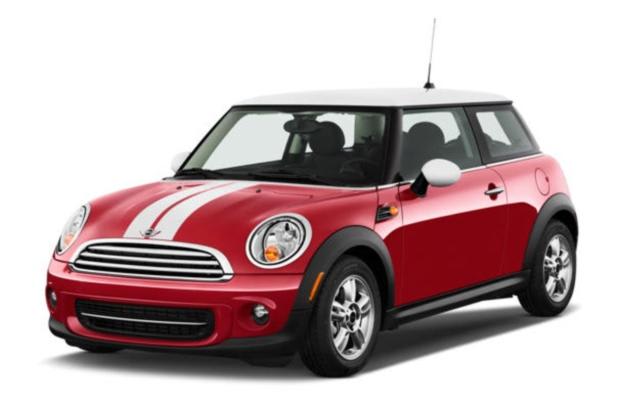 Some people mock the
Mini Cooper
, but they're dead wrong. The Mini is a kick-ass little hatchback that handles like a sports car and is fairly practical while recalling a peak moment in motorsport history. Mini's huge accessory catalogue helps owners express themselves as well. From aesthetic upgrades to JCW performance parts, the Mini is a great car.
7. Jaguar F-Type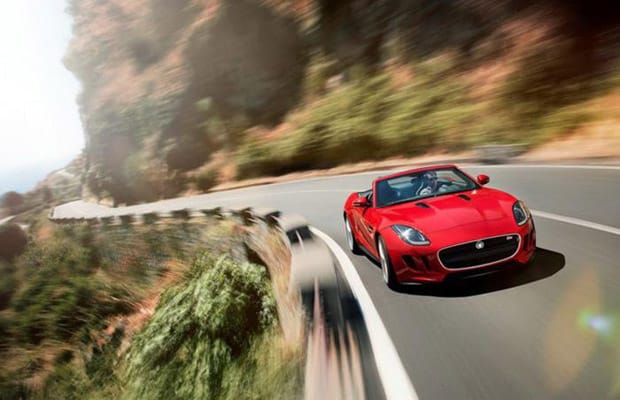 Jaguar has a long history of going back and forth between moments of brilliance and unfortunate slumps. We think the F-Type is the herald of new glory days for
Jaguar
. The best Jags are the ones that can be described as "rakish," and this slick but still a little brash drop-top certainly fits the bill.
6. Chrysler 300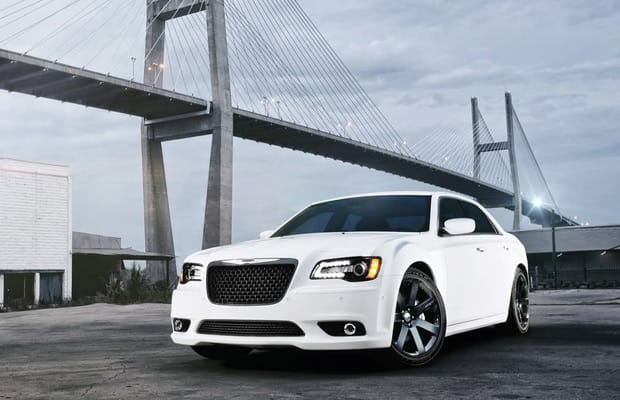 The
Chrysler
300 has an attitude that is simply unmatched in its segment. There's no $30,000 family sedan out there that's half this badass. It's not all looks either, since the 300 and its twin the Dodge Charger are the only RWD, V8-powered American sedans left.
5. Tesla Model S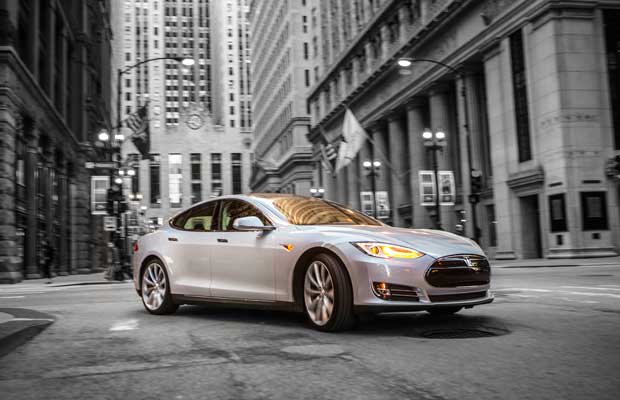 The Tesla Model S is a triumph of technology and of design. It broke all of the expectations of what an electric car is and can be, and as a result has already become the kind of car that people obsess over. It's simultaneously an immensely practical machine, and amazing piece of tech, a fashion statement, and a staus symbol. The iPhone crowd had a collective cargasm when his was unveiled.
4. Maserati GranTurismo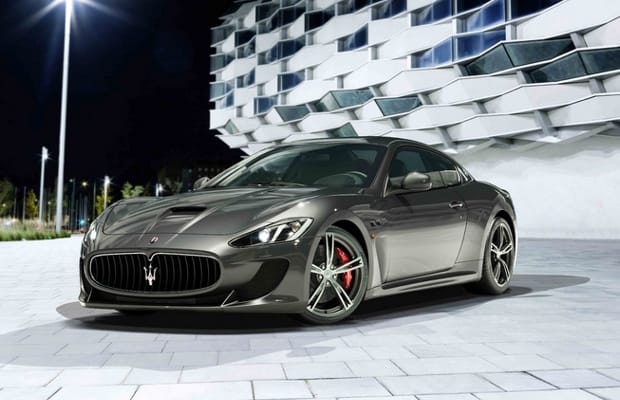 When it comes to the cars of the 1%, the GranTurismo is one of our favorites. It's exotic without being too obnoxious, expensive without being too ostentatious, and great fun to drive. Of all the Italian cars on the market right now, this one most exemplifies the great traits of Italy's tailoring.
3. Fiat 500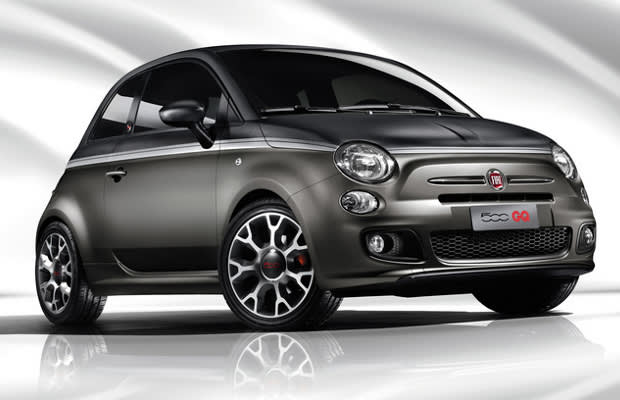 You knew this one was coming. The tiny Italian hatchback might not be your personal cup of espresso, but it undeniably exudes style, and there are options for just about anybody. From regular 500s in interesting colors like brown or olive to the roaring and aggressive Abarth to upscale special editions like the Gucci and the GQ (pictured above), there's probably a 500 you'll like.
And they look like Dualit toasters, which are definitely cool, too.
2. Aston Martin Vanquish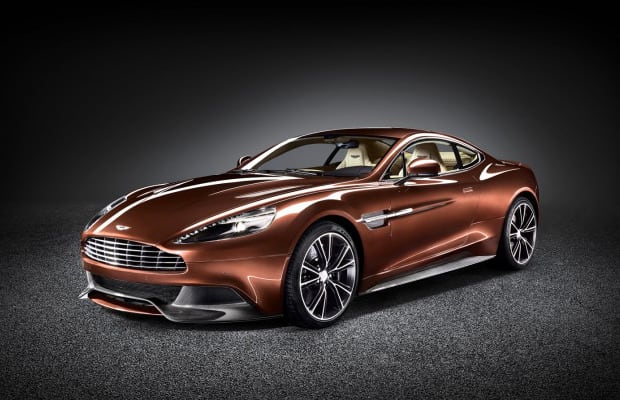 Aston Martins are reliably the most beautiful vehicles on sale. Some complain that there's not enough innovation in the company's design, but we love it, because the current design language is damn near perfect. We picked the Vanquish simply because it's the most exquisite of all of Aston's cars, and because that interior is one of the best, hands down.
1. Lucra LC470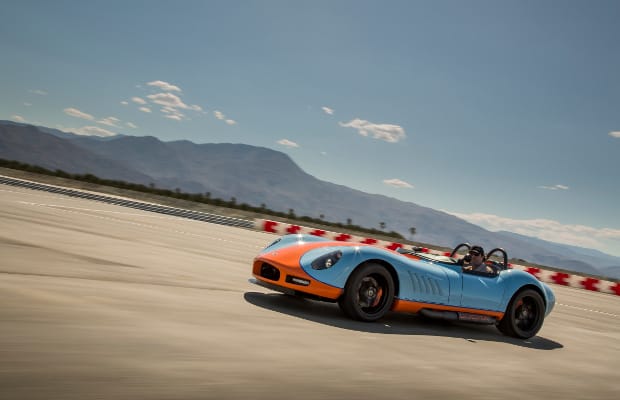 In many ways, the '60s were the golden age of motorsport, and the insane Lucra LC470 pays tribute to the race cars of that era by looking a lot like Lister Cars' Jaguar racers while using thouroughly modern tech. Between the roaring Corvette or AMG V8s and the lightweight, carbon fiber and aluminum construction the Lucra manages not just to look like a kick ass updated classic, but also to hit 60 mph in only 2.7 seconds and pull 1.5 Gs on a skid pad. Bugatti fast with Lotus handling.
Sponsored Links