Reema Khan Wedding Pictures and Videos
Reema Khan & Dr. Tariq Shahab Barat Day Pic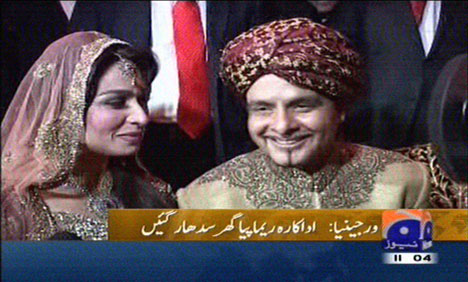 RICHMOND:
Lollywood Barbie doll Reema Khan, the bride and Dr. Tariq Shahab, the bridegroom attired in their traditional wedding dresses arrived at the Rukhsati ceremony being held at Tysons Corners local hotel in the US State Virginia, Geo News reported.
Reema Khan had officially tied knot with the American cardiologist surgeon Dr. Tariq Shahab Wednesday in Virginia court. Sources said the Nikkah took place at a local court in Virginia according to American law, while Rukhsati ceremony is underway today at Tysons corner's local hotel.
Reema Khan Mehndi Day Pic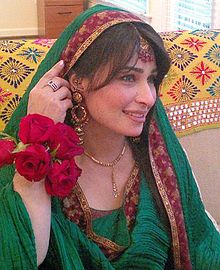 Besides the relatives of the bride and bridegroom's families, friends also attended this ceremony. Conspicuous among those was Lollywood actress Meera who had specially arrived for attending this event.
Reema a mix of beauty and brain, who ruled the Pakistan film industry for nearly two decades, talking to Geo News said that she had left the film industry 8 years ago and now she is focused on TV shows. Reema said that her Walima ceremony would be held in Lahore.