List of Common Verbs use in simple sentences

There are more verbs but i have written the common ones and sharing with you hope it will help all.

wesay tou buhat sarey verbs hotay hei but mei nie jo common verbs hie aun ki 1st , 2nd and 3rd form likhay hai .


1st Form 2nd Form 3rd form of verbs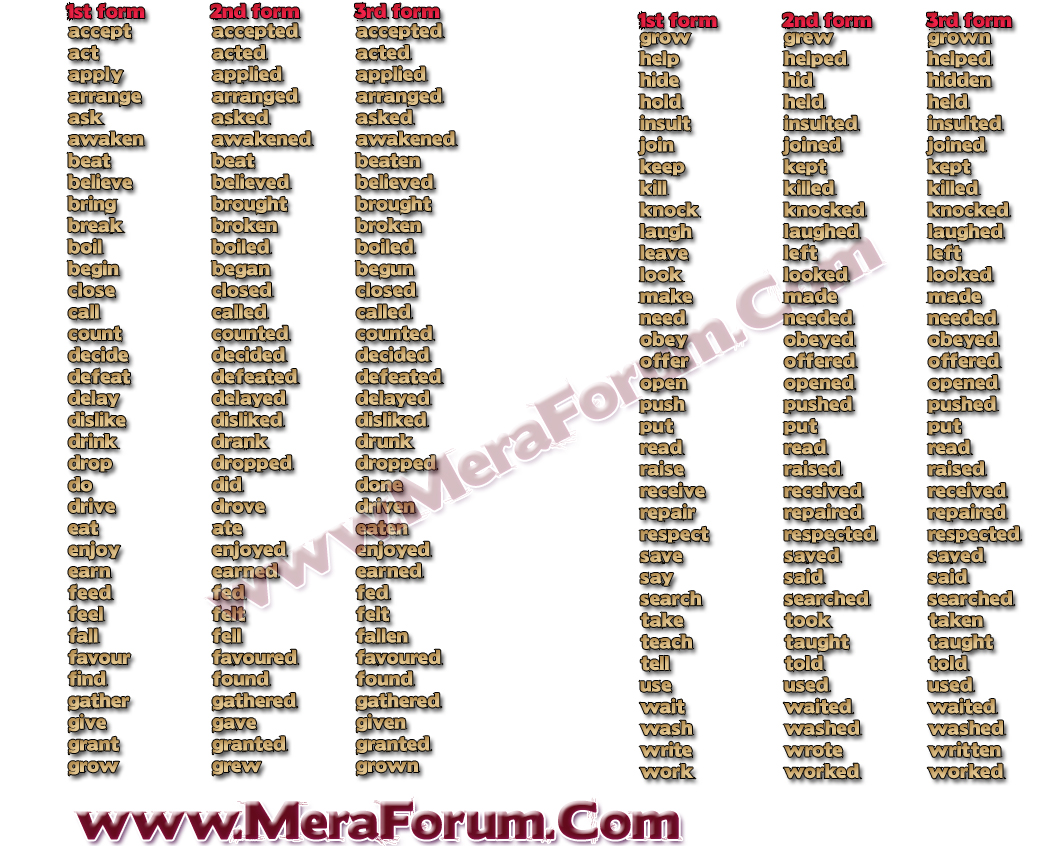 Sponsored Links
---
ALLAH FARMATA HAI :
AEY BANDEY JO HUA
WO ACHA HUA .
JO HORAHA HAI ACHA HO RAHA HAI.
JO HOGA WO BHI ACHA HOGA.
TERA KIYA GAIYA JO TU ROTA HAI
TU KIA LAYA JO TU NE KHO DIYA.
JO LIYA YAHIN (DUNYA) SEI LIYA
JO DIYA YAHIN (DUNYA) PE DIYA
JO AAJ TERA HAI PEHLAY KISI AUR KA THA
AUR KAL KISI AUR KA HOGA.
TABDEELI KAINAAT KA MAMOOL HAI
BAS TU WO JAMA KAR JO TU SATH LEI KAR JANEY WALA HAI
YANI NAIK AMAAL.