خزینہ روحانیات جولائی 2019 میگزین ڈاون لوڈ
Khazina-E-Rohaniyaat is a magazine in Urdu language based on spiritual cure. In this magazine you can read many topics on ISLAM, SUFISM, SOCIAL PROBLEMS, SELF HELP, PSYCHOLOGY, HEALTH, SPIRITUAL TREATMENT etc. A Very useful magazine for everyone. New addition of Khazina-E-Rohaniyaat July 2019 was published and now available online for reading and downloading.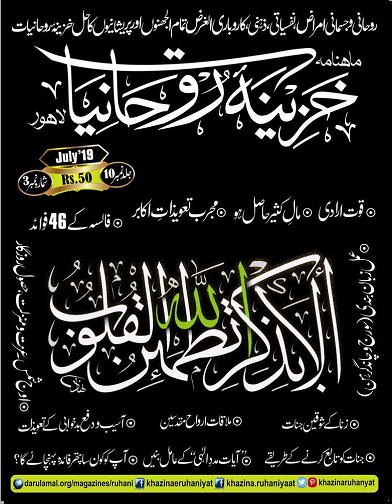 Download from link given below.
http://itechnhealth.com/khazina-e-rohaniyaat-july-2019/