Best for those who always in hurry for breakfast Egg Salad Sandwich
Ingredient List:
1 large hard-boiled egg*, peeled and chopped
1-2 Tbsp mayonnaise (to taste)
1 Tbsp chopped green onion
2 Tbsp chopped celery
Curry powder
Salt
Pepper
1 leaf of lettuce
2 slices dark rye bread, toasted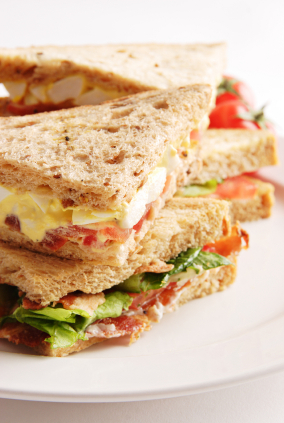 Instructions:
Step1: Mash up the chopped egg a bit with a fork. Mix together the chopped hard-boiled egg, mayonnaise, onion and celery. Sprinkle with salt and pepper and curry powder. Mix.
Step 2: If you haven't already, toast your bread slices. Put a layer of lettuce on one slice of toasted bread, spread the egg mixture on top of the lettuce, put another slice of toasted bread on top.