UAV or UFO? Exclusive New Photos of the Navy's X-47B
By Joe Pappalardo
The U.S. Navy's new prototype aircraft looks out of this world, but it's actually a stealth UAV that will operate from aircraft carriers. PM got some exclusive new pictures of this futuristic flyer.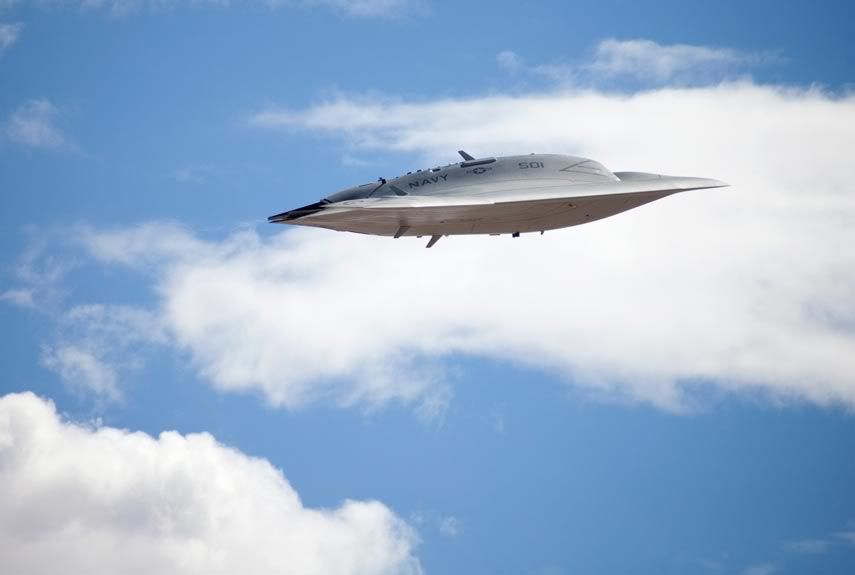 No, it's not a UFO. This is the U.S. Navy's latest unmanned strike airplane, the X-47B. The Northrop Grumman–built stealth aircraft is currently flight testing. In 2013, these prototype planes will be used to demonstrate the first carrier-based launches and recoveries by an autonomous, low-observable unmanned aircraft.
This new image of the X-47B with its landing gear raised comes courtesy of the folks at Naval Air Station Patuxent River. It was taken Sept. 30 at Edwards Air Force Base in California.
Currently, two X-47Bs are under construction. They're intended to validate the idea that UAVs can operate safely from aircraft carriers.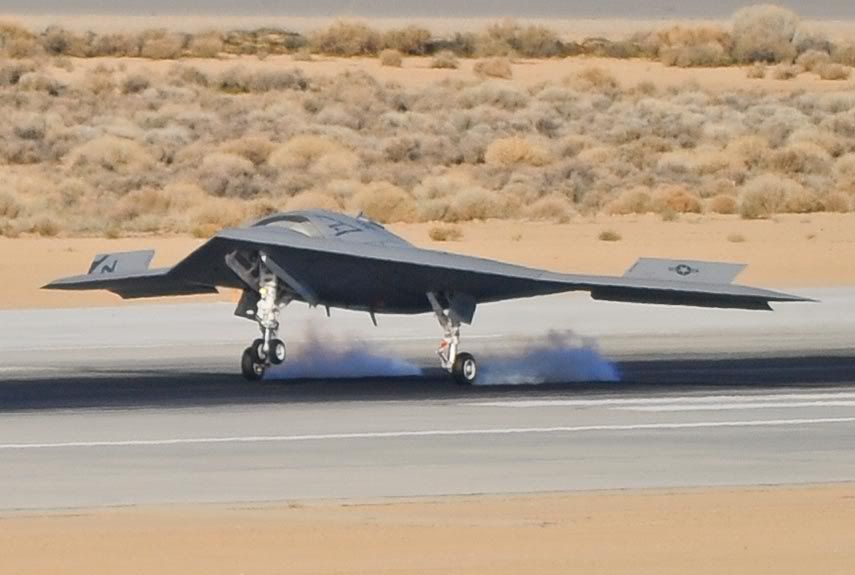 The X-47B demonstrator had its inaugural flight in February 2011. The prototype is the same size as current naval strike aircraft and can reach high subsonic speeds.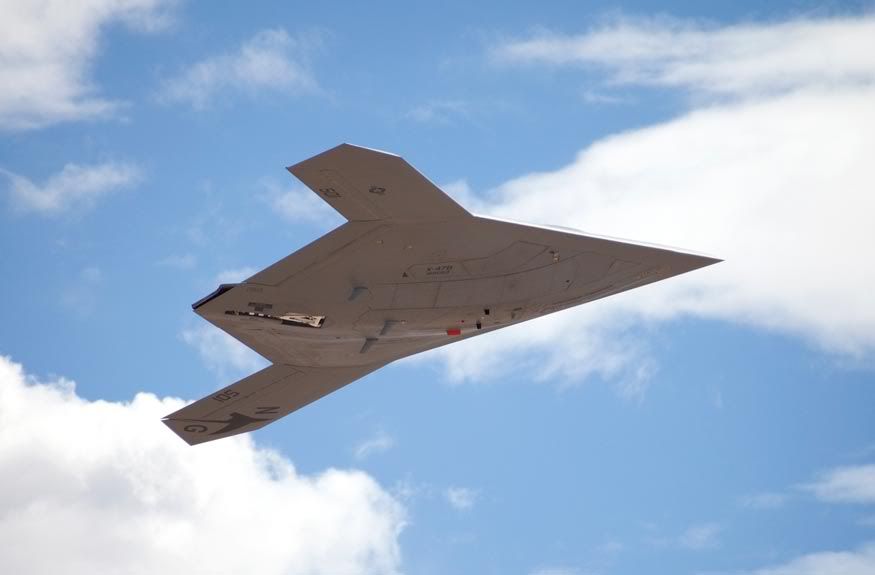 The X-47B's wings can fold, allowing the aircraft to fit more easily into carrier hangars. This photo was taken on Sept, 30 during test flights.
---
I'm standing on the edge of me.
---
Last edited by eXquisite Inception; 10-11-2011 at

08:56 AM

..