Wo pyar yun karta hai sanbhaLny nhi deta,

Phir dukh k samandar mein ubharny nahi deta.

Us ki jafa b mashoor hai wafa k saath,

Wo dard to deta hai pr ronay nahi deta.

Karta hai waar marham ko khanjar pe Laga k,

Wo zakham to deta hai pr mrnay nahi deta.

Jo torrta hai diL to aansu b bahata hai,

Barbaad to karta hai pr ujarny nahi deta.

Mehboob miLa hai hum ko ajeeb sa ".w.",

Wo aag to Lagata hai pr jalnay nahi deta..
Sponsored Links
---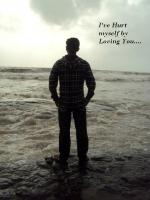 ×÷·.·´¯`·)» ÂLØÑÈ (3Õ¥ «(·´¯`·.·÷×