Quote:
Originally Posted by
Owi

Shaairi tamaam uloom ki terseel ka mo'assar or aasaan zeriya hai
Shaairi k liye piyaar ka hona zaroori nahi hai
Shaairi ka apna mizaaj hai kiun k shaairi ka maqsad sirf itna hai k insaan maafi-al-zameer
Ko munzoom kalaam mein paish karay balaaghat ko paish-e-nazer rakhtay huway

Is baat per ghour kernay say jawaab samhaj mein aa jaaye ga

Baakhi aasaan alfaazon mein logon k liye is terhan keh sakta hoon k
Shaairi k acha lagnay k liye piyaar ka hona zaroori nahi
Ho to acha hai na ho to koi harj bhi nahi

Bilkul aisay hi ager main aap say sawaal karoon k

1: Kya kisi khoobsoorat emaarat ko pasand kernay k liye us emaarat say piyaar hona zaroori hai ?

2: Kya kisi novel k acha lagnay k liye us novel say piyaar hona zaroori hai ?

Yaqeenan aap ka jawaab hoga "NAHI"

To phir shaairi k liye kiun ? ? ?

Zara is shair ko dekhiye

Kahaan Pay Dafan Karoon Main Sukhan Ki Taigh-e-hunaR
Ghazal Kahoon to Zamaanay Ki Jaan Jaati Hai

Bataaiye kya is shair k acha lagnay k liye pehlay piyaar kerna paray ga ?
Yaqeenan nahi

Agerchay dekha jaaye to poori duniya ki ab tak ki likhi gai shaairi mein 90 feesad kalaam ka ta'alluq majaazi mohabbat say nahi hai balkay daanishwaraana, falsafiyaana or saainsi mazaameen say hai
Baaqi 10 feesad mein say bhi koi 4 ya 5 feesad hi hoga jis ka ta'alluq majaazi mohabbat say hai.


Shaairi yaa tajurba yaa mushaahida yaani aap-beeti yaa jagg-beeti k liye piyaar hona zaroori nahi


Shaairi k liye piyaar ka hona yaa na hona shart nahi hai
Jazbaat k manzoom or izhaar ka naam shaairi hai
Or jazbaat kisi qisim k bhi ho saktay hein
Or in ka mu'arrikh koi bhi ho sakta hai
Tajurbah bhi, tajziyah bhi, mushaahidah bhi or mutaaliah bhi

Baaqi sab mafroozay hein
Dekhiye shaairi ki iqsaam mazaahiyah, tunziyah, turbiyah, almiyah, tanqeedi, mazahamati, inqaylaabi, qoumi, mazhabi, maqsadi or waghairah waghairah hein
In sab iqsaam k mukhtalif qisim k muharrikaat hein
Sirf ishqiya shaairi hai jis k liye piyaar honay ki shart kisi had tak lagaai jaa sakti hai.
aray aray aap se sirf apki raaye pochi gai hai yeh kisne khe dia k shayari pasand kerne k liye ishq shart hai?
khair.....achi misaalien dien.....kaafi aasaaniyan kerdi'en
Thanks for reply Owi
aur sitaraare lagane ka bhi shukriya.
---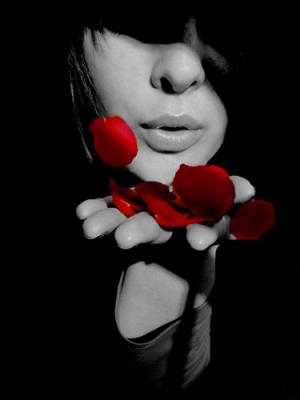 قطرہ اے شبنم کی طرح اڑ جاینگے گل سے
ایک یاد سی رہ جائے گی گلشن میں ہماری
.•´¸.•*´¨) ¸.•*¨) ¸.•´¸.•*´¨)¸.•*´¨
.`·.¸(¨`·.·´¨) . * .*..*...*
*......`·.¸.·´* (¨`·.·´¨
¸.•♥´¨`♥•.¸¸.•♥´¨`♥•.¸¸.•♥´¨`♥•.¸¸.•♥´¨`♥•.¸¸.•♥ ´¨ `♥•.
M A H ¡
..•´¸.•*´¨) ¸.•*¨) ¸.•´¸.•*´¨)¸.•*´¨
.`·.¸(¨`·.·´¨) . * .*..*...*
*.....`·.¸.·´* (¨`·.·´¨¸.•♥´¨`♥•.¸¸.•♥´¨`♥•.¸¸.•♥´¨`♥•.¸¸.•♥´¨`♥• .¸¸.•♥´¨`♥•